AUTOWARE at QATEST 2017 'International Conference on Software QA and Testing on Embedded Systems' from 25-27/10/2017 in Bilbao, Spain.
October 31, 2017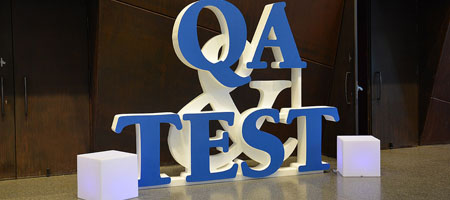 QA&TEST is a yearly event, held in Bilbao since 2001, with the intention to diffuse the latest technological developments in Software Testing and Quality Assurance, and will showcase successful best practices, which may give you a lead in Global Competition.
The testing and software QA market is very competitive and your team needs to know the best techniques and latest trends to obtain an advantage over your competitors. QA&TEST has not stopped growing since its first edition, which confirms that our formula successfully covers the market's demand for improving productivity.
QA&TEST is a unique conference that brings together professionals and experts from different sectors, such as rail, aeronautics, medicine, electronic devices, banking, insurance or telecommunications. Among those attending QA&TEST you will find directors, project managers, program directors, as well as all kinds of professionals from the world of testing who work in the field of software quality and testing.