Shared Thoughts, Shared Solutions- Automated Driving meets Industrial IoT
November 15, 2018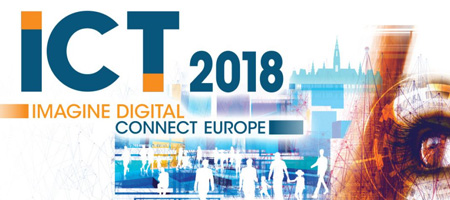 In December, TTTech is hosting a networking session at the upcoming ICT conference in Vienna. The networking session brings academic and industrial audience together from all over Europe to discuss two of the most innovative research areas in an interactive network session: Automated driving and industrial IoT.
Eight different projects comprised by three projects in the field of automated driving, four projects on industrial IoT and one cross domain project, are pitched to the audience and discussed in an interactive panel discussion. The discussion mainly focus on common challenges (technical and non-technical) and potentials for shared cross-domain solutions arising in the domain of both, automated driving and industrial IoT. The interactive panel discussion enables fast idea generation, while providing a wide spectrum of knowledge to analyze the topics from different angles.
The network session expects to build interlinking and facilitate the knowledge exchange process between projects based in both respective areas. Resources and experiences from the respective other domain can be used for the development of adequate solution approaches. In addition, the audience, at best consisting of academia and industry, shall get an overview of ongoing research in the fields of automated driving and industry 4.0. The concentration of numerous high level projects shall provide an excellent base to strengthen networking.
The session is scheduled for 5th December 2018, 10:00 - 10:45 in Room 2.17.