Reconfigurable robot workcell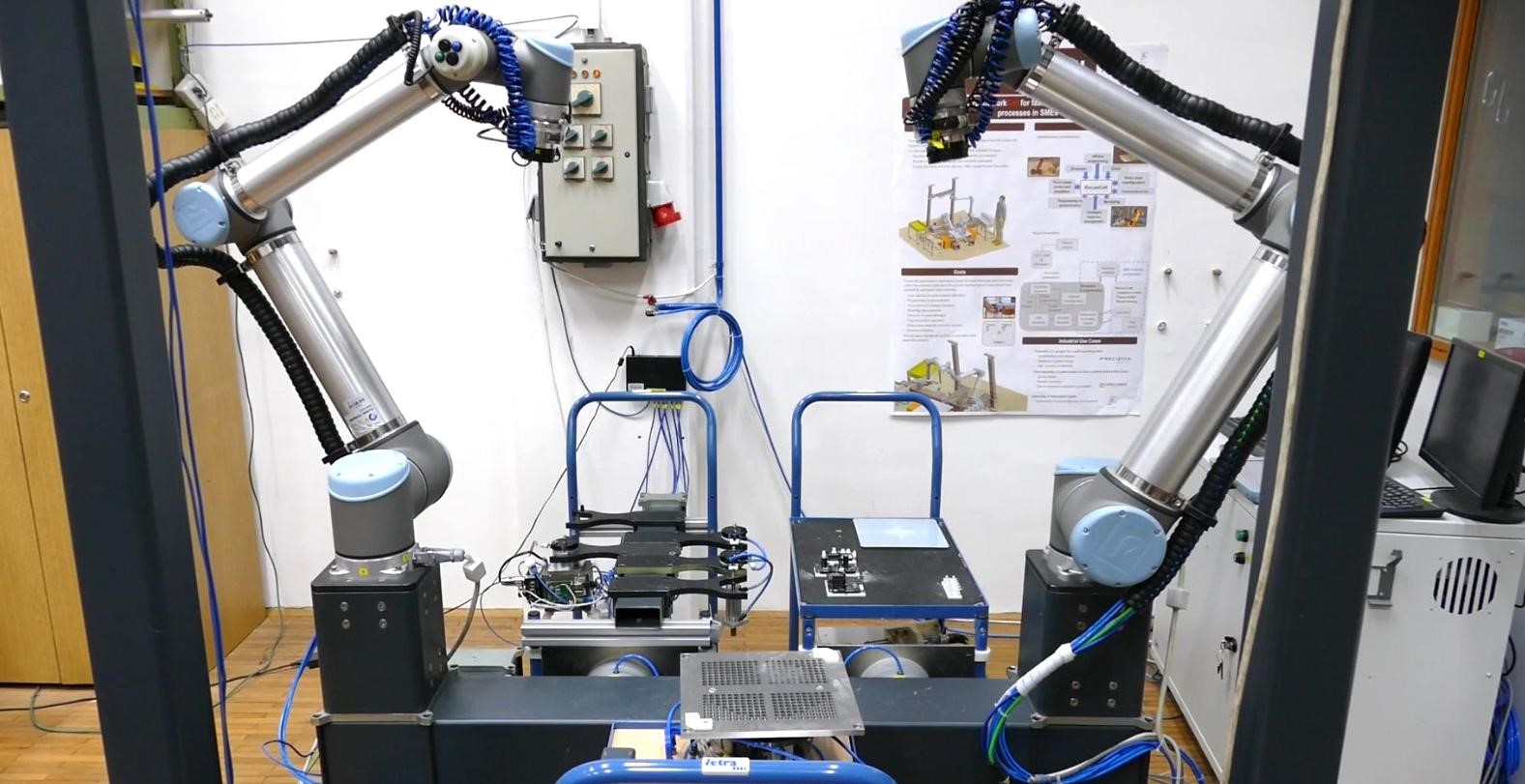 A widely autonomous robotic workcell for fast set-up of automated assembly processes.
The story
Jožef Stefan Institute (JSI) is the leading Slovenian research organisation in the fields of natural sciences and engineering. JSI participates in the AUTOWARE project through the Department of Automatics, Biocybernetics, and Robotics. The department focuses on robot learning, sensorimotor control, human-robot interaction as well as adaptive and reconfigurable production systems and automation. The department applies the latest results in robotics research to various industrial applications, including those suitable for SMEs.
The Challenge
The goal of JSI was to develop a reconfigurable robot workcell that allows very short, self-adaptable and affordable changeovers under the demanded conditions and based on end-user needs. This could be achieved with the minimum use of additional resources over the system's lifetime. One limitation before the AUTOWARE project was that JSI's developed software architecture did not support the integration of external services into the workcell.
The solution
To overcome these challenges, JSI has been working on demonstrating several cutting-edge technologies in the reconfigurable workcell. The demonstrated technologies include the application of deep neural networks for visual quality control, integration of cloud services for visual quality control, a new methodology for programming by demonstration based on kinesthetic teaching, and a new system for exchanging gripper fingers.
Furthermore, JSI's reconfigurable workcell now supports the integration of external cloud services, edge computing, Docker containers, communication via standard protocols, e.g. OPC-UA, MQTT, REST API, etc.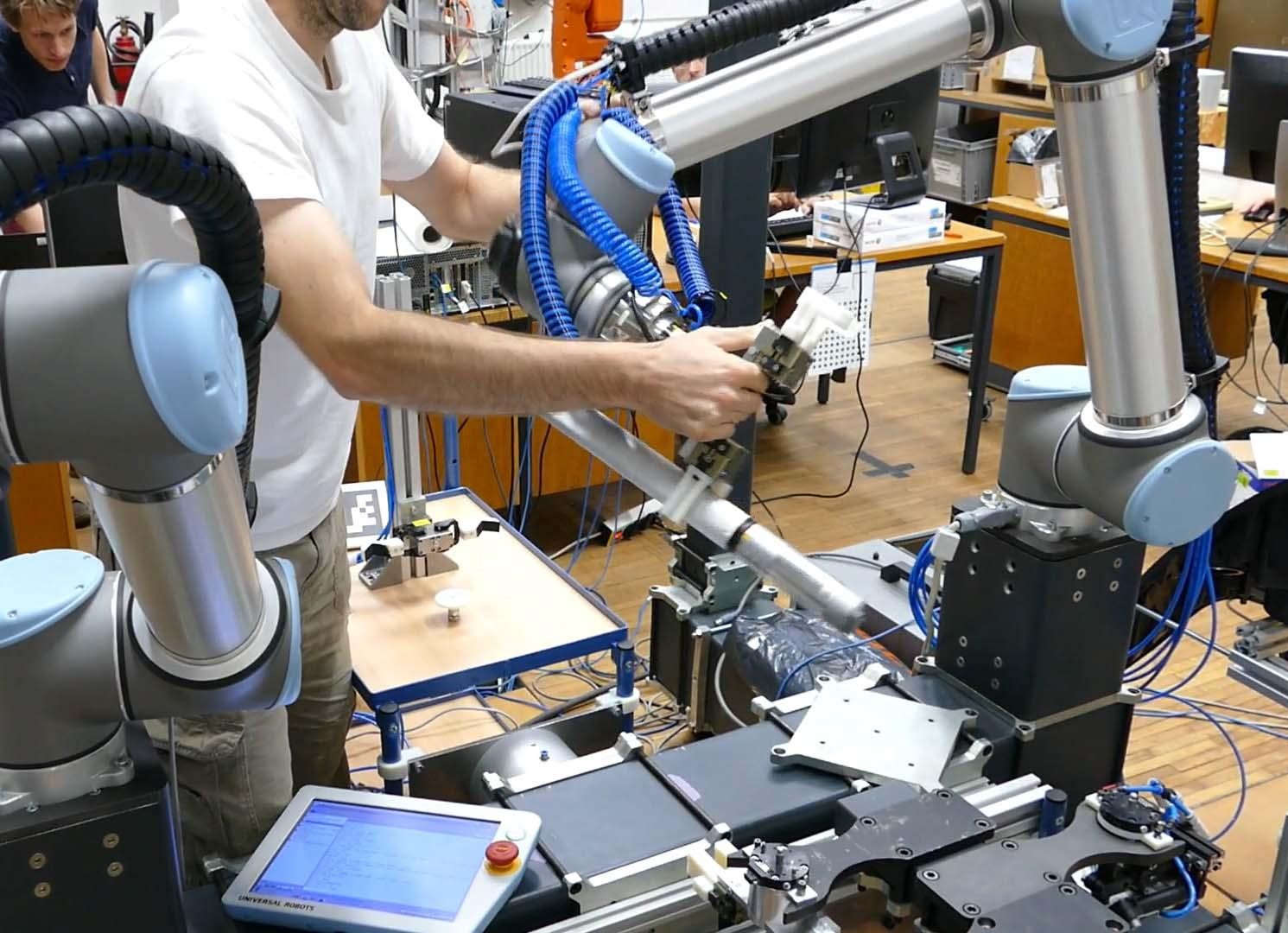 The results
JSI has provided an example implementation of a software-defined autonomous service platform that enables the integration of advanced digital technologies into the production processes of manufacturing companies. The proposed software-defined autonomous service platform enables the future integration of other AUTOWARE results, e.g. wireless industrial communications and networking technologies, dual reality services, etc.
Within the framework of the AUTOWARE project, various external services were integrated into the workcell, including high-performance computing, edge-based monitoring, and cloud-based visual quality control.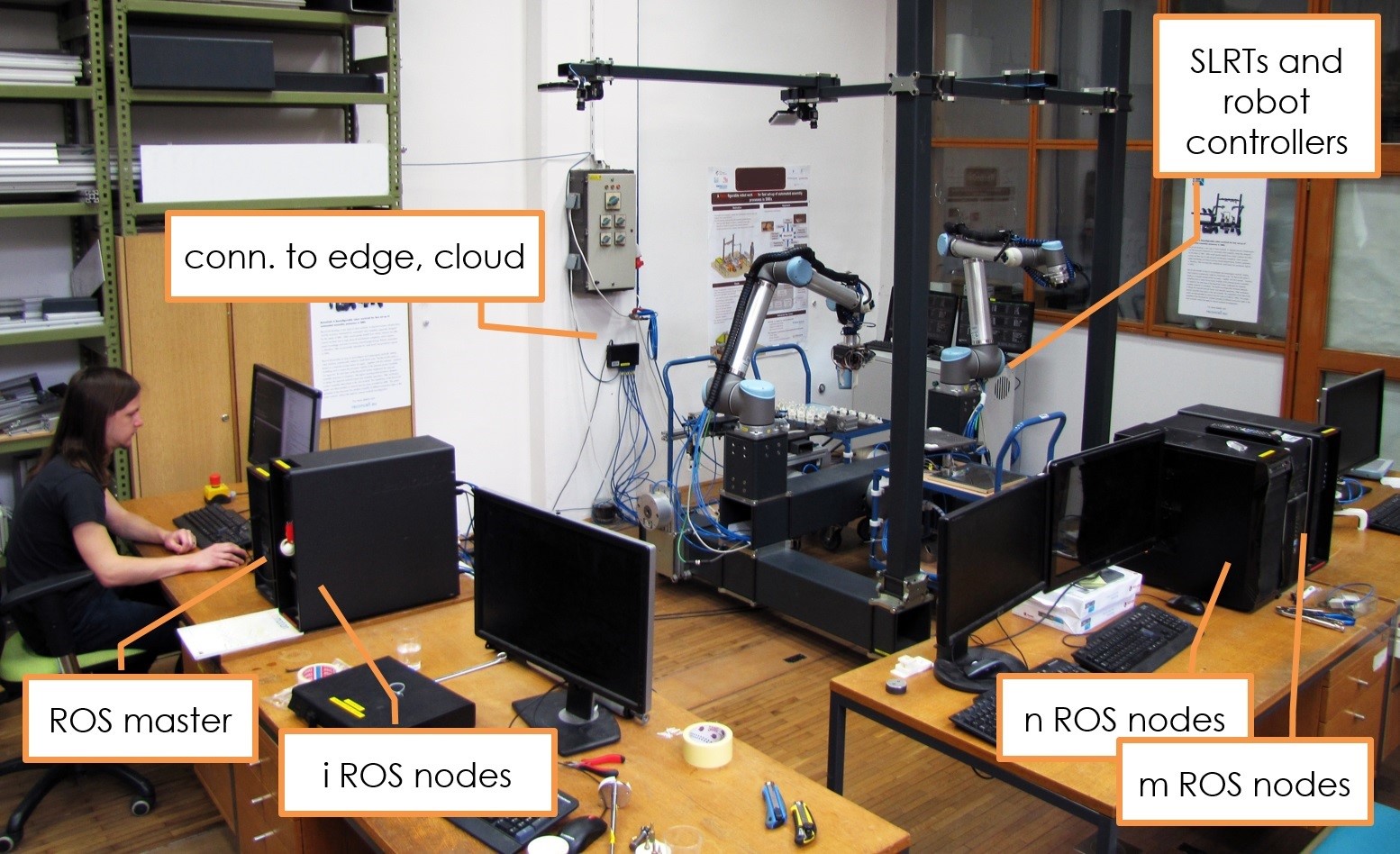 The technology